Thank You for Joining Us @ Let's Talk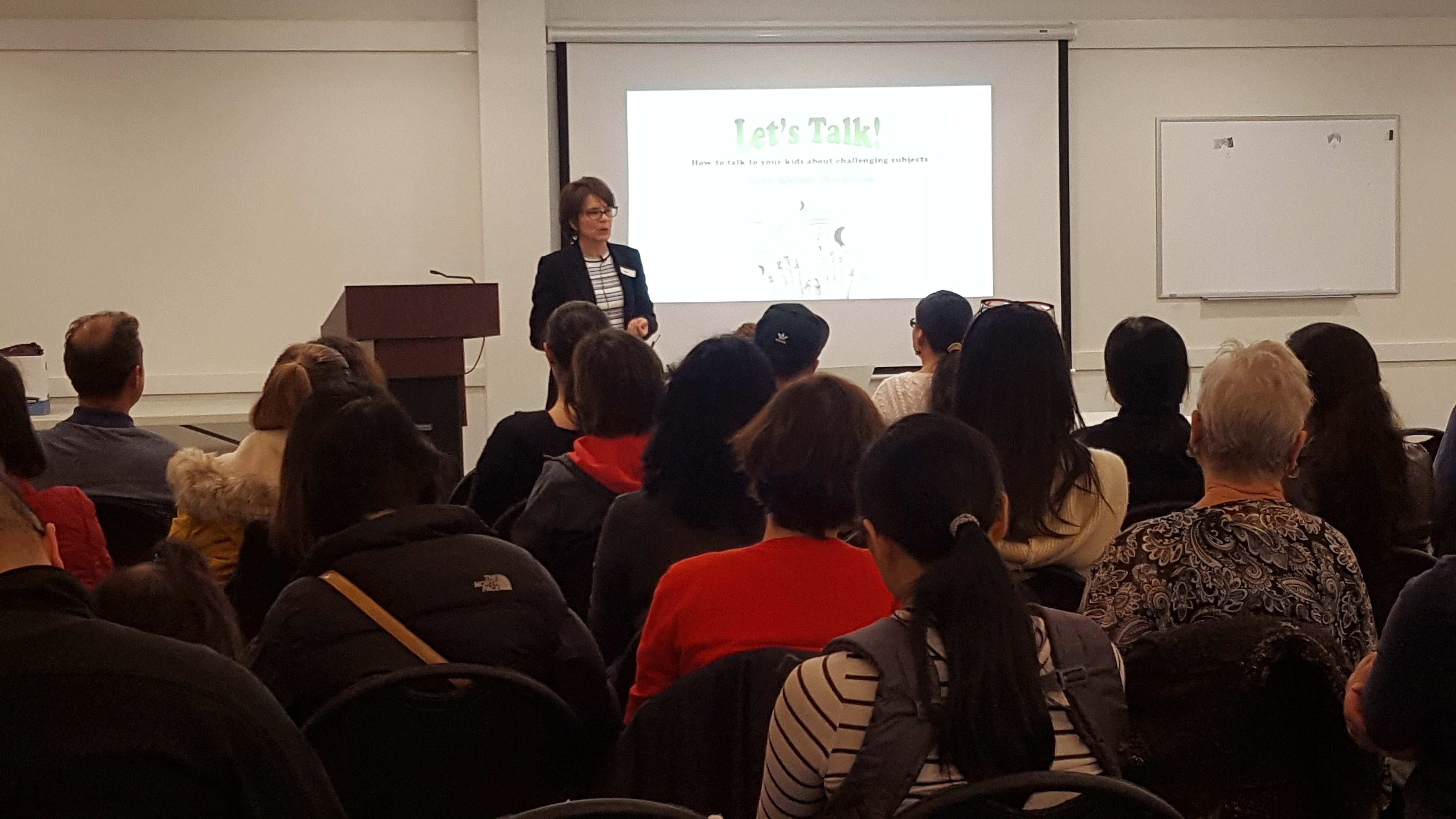 As a mother of 6, aged 16 to 25, our guest speaker of the Bright and Cheerful Home Series, Sue Dvorak understood the busyness of today's parents and craziness of today's culture.  Like a peer mentor, she generously shared her insights and experiences with 2 groups of parents, one at Abbotsford and one at Coquitlam, on Saturday October 5, 2019 in the afternoon and evening respectively.  She emphasized the importance of honesty and observation when guiding and accompanying our children especially on puberty, technology, friendship and teen culture.
Parenting is a complex responsibility and from this event, I came home with knowledge and wisdom on how to raise awareness on kids regarding complicated issues in a truthful way aided with age-appropriate explanation.  Hope there is more parenting event like this in Abbotsford. ~ A Mother @ Abbotsford
A mother from Coquitlam also shared:
My husband and I were glad that we made time to attend this talk together.  Sue's presentation was very interesting and gave us some practical ideas on how to talk to our children about challenging topics.  We were encouraged to start talking to our children about puberty and sexuality when they start to read, or else they will get the information from the culture around us.  We also needed to decide when to give our children access to the internet where pornography abounds and the number of "likes" they receive on social media is of utmost importance to them.  Sue emphasized the importance of starting "cringeworthy" discussions at a young age, and letting our children know that they can talk to us about all topics.  As parents, we are the biggest influence in our children's lives, and maintaining a truthful and loving relationship with them is essential. ~ A Mother @ Coquitlam
In conclusion, Sue encouraged all parents to remain positive in bringing out the best of the awesome teenage years by setting high ideals for our children towards the truth and common good of humanity!
Thank you everyone for joining us @ "Let's Talk!" in either Abbotsford or Coquitlam!  Hope to see you again at our next Bright and Cheerful Home Seminar!