Guest speaker and mother of 7, Linda Raleigh, will share with us her expert knowledge on how to raise successful children in our modern culture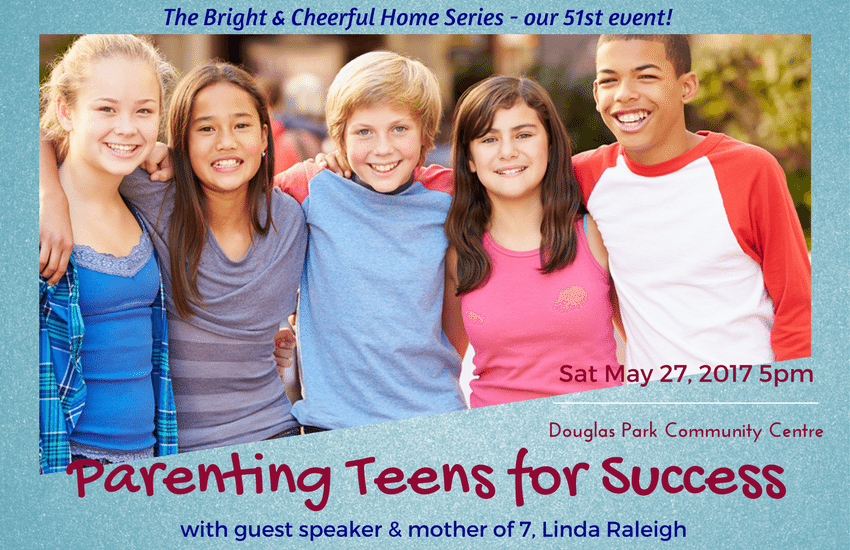 Date: Saturday May 27, 2017
Place: Douglas Park Community Centre 801 W22nd Avenue, Vancouver, B.C.
Agenda:
4.30pm Registration
5:00pm Talk
6:00pm Potluck Dinner
7:00pm Wrap-Up
Linda Raleigh is a graduate in Chemistry from the University of Toronto.  She has lived in New Zealand, Los Angeles, Portugal and Argentina where she helped her children adjust to various school systems.  Linda has taught parenting classes for the last 10 years and is currently doing a Masters of Psychology.  A mother of 7 children, Linda now has 2 in university and 4 teenagers.
For more information, please contact office@pife.ca
Please do not contact Douglas Park Community Centre for information about this event.